The marine environment presents an ongoing challenge to the overall complexity of offshore facilities for the life of a project. Challenges include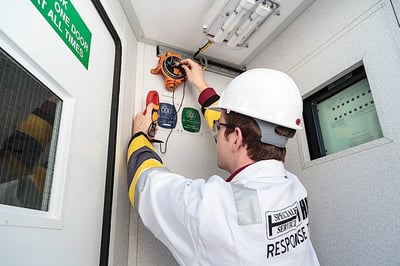 corrosion due to the water's salinity, as well as damages and ongoing wear and tear from supporting multiple crews and various operations. This calls for a proper maintenance routine to reduce the running cost and prolong the life of an offshore asset.
While most of the damages on these structures are predictable, others are unforeseen, leading to costly repairs and equipment downtime. The following tips will help you anticipate and repair damages to keep offshore facilities in excellent working order:
Keep Up with Surveys and Scheduled Inspections
A good maintenance program entails a regular in-depth analysis of all vital elements of offshore buildings and systems. These inspections allow you to diagnose potential problems before they result in major repairs. With this information, you can schedule repairs and preventative maintenance in advance, thereby controlling operation costs and downtime.
There are global and regional service companies that provide personnel for surveying offshore buildings and equipment, as well as developing facility management plans. These professionals can handle the maintenance and repair requirements while allowing operators to focus on their core business.
Keeping Spare Parts On Hand for Offshore Maintenance
Often overlooked is the requirement for managing a spare parts inventory. Even the best preventative maintenance schedule will not eliminate the occasional need for replacing parts. Further complicating matters is the regulatory code and class requirements that will ultimately dictate which spare parts are appropriate for each installation. Simply swapping out parts for something available off the shelf could void certifications depending on the project requirements.
Utilizing a service company that's knowledgeable with global and regional certifications will alleviate these concerns by dealing with subject matter experts. Establishing master service agreements will often allow these companies to stock their inventory with spare parts that are tailored toward your specific facility requirements.
Know Your Paint and Coating Practices, Monitor Equipment
Specifications for paint and coating requirements have continued to evolve as companies have gained more experience offshore. Maintenance painting for offshore buildings can be expensive, and it's a constant battle due to the highly corrosive nature of an offshore environment. It's vital that the operator or service company understands the original coating system specifications for the asset, and monitors the equipment on a routine schedule.
Minor touch-ups can be handled by a service company on a routine schedule, which will assist with increasing the life span of an asset. Over time, a full-scale maintenance plan should be established with a coating specialist to prevent corrosion.
Keep a Regular HVAC Service Schedule
Survey any offshore operator regarding a list of their issues, and HVAC performance will constantly rank near the top of the list. Plenty of studies shed light on the fact that work environments have a direct impact on employee morale and productivity. Working in a hot and humid offshore environment is challenging, especially if you're always dealing with a broken or ineffective HVAC system.
Rather than rely on a service specialist, companies will often task their employees to work on the system. This most often leads to temporary fixes or stop-gap approaches that, in turn, eventually lead to equipment failure. Various types and brands of HVAC systems are used offshore, so a skilled technician who is capable of addressing the demands of all systems must be sent to perform the maintenance or repairs. Establishing a relationship with a service company will allow you to set up a maintenance schedule and checks that can be performed by their technicians or your own crew, and also have a knowledgeable contact on standby should troubleshooting or emergency repair be required.
Be Ready for Emergency Offshore Repairs
It's something that all companies want to avoid, but occasionally equipment will fail offshore. Having an action plan established ahead of time will significantly reduce downtime so that operators can get their equipment back up and running. To those outside the industry, this seems like a minor inconvenience as there should be plenty of service companies to contact that can respond promptly. The challenge is that not everyone is set up and approved ahead of time to travel offshore to your specific facility. Most companies have stringent vendor qualification processes and various safety and training courses that must be completed before a service company is allowed to work on their facility.
Operators should develop these relationships with service companies ahead of time so that they can go through the complete qualification and vetting process. Once that's complete, operators can establish KPIs to monitor performance and evaluate service response times.
Survey for Offshore Facilities Refurbishment
Offshore buildings and auxiliary systems (like water, sewer, or power) remain on location for extended periods. Overtime facilities will start to show wear and tear due to everyday operations. Depending on operations, companies will often decide that a facility should be completely refurbished rather than continue with scheduled maintenance and repair. This may be due to the overall performance of the asset, considerations for return on investments, desire for technological upgrades, or need to change the purpose or configuration of an asset completely.
No one knows their operations better than the company that's living and working offshore in these facilities. Generally, there's a pretty well-defined scope of work for what refurbishment services need to be completed on the facility. The key recommendation or emphasis should be to allow a service company to survey the facility again and take into consideration the scope of work that has been presented. Often the service company can bring additional value by developing a step-by-step plan to execute the scope of work for logistics, demo, material requirements, installation labor, and impact on auxiliary systems. They may present alternatives for consideration regarding layouts, materials and impacts of building codes, and regulatory requirements.
Create a Decommissioning Schedule
Eventually, all equipment comes to the end of its life-cycle, or a project comes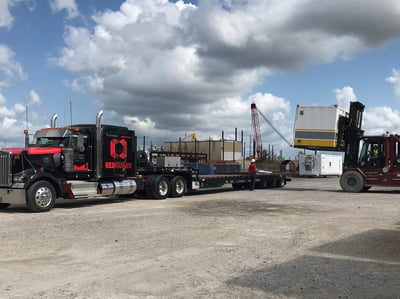 to an end, and the equipment needs to be removed or relocated. Companies spend countless working hours developing installation and commissioning plans, and the same can be said for decommissioning requirements. The challenge with a number of these decommissioning requirements is that often only a select portion will be decommissioned, and it needs to be done in a way that has little or no impact to ongoing operations at the facility.
Facility management plans can help develop a decommissioning schedule to ensure that equipment is removed safely and efficiently before its disposal or relocation.
Reducing the Cost of Repairs
Now that you know the basic maintenance procedures, you probably realize that repairs are quite expensive. To reduce the cost, efforts should be channeled toward preventing damage and deterioration. This means investing in solutions that develop preventative maintenance plans for offshore assets before they result in expensive repairs. These maintenance plans will reduce downtime, improve efficiencies, extend the life of an asset, and improve safety offshore.
Closing Thoughts
Whether it is an oil and gas platform or windmill, all offshore structures require to be at their optimum condition to enhance production efficiency. Due to the environment they operate in, the buildings and assets installed on them are susceptible to a wide range of mechanical hitches that are detrimental to their operation. For this reason, the above maintenance procedures are recommended to improve the structure's service life, as well as improve working conditions and productivity offshore.
At the same time, it should be noted that all measures ought to follow the relevant specifications and code requirements.
To read more of our latest content on the Specialist Services RedGuard blog, start with, "MWD and LWD: A Comparison." Or, if you're ready to talk, schedule an appointment with one of our subject matter experts, Kory Cureton.